About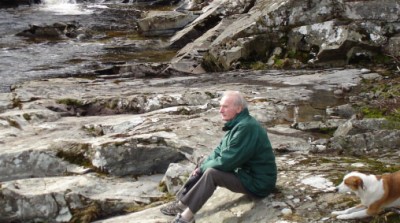 During his career Michael carried out research on the pathology and physiology of trees in Nigeria, Tasmania, Cambridge and Edinburgh and painted in his spare time.
In 1993 he retired to concentrate on painting and creative writing.
His work has been shown in Hobart (Tasmania), in Cambridge, at The Catto Gallery (London), The Broughton Gallery, and in Edinburgh at The Netherbow, The Edinburgh Gallery, Leith Gallery and the Royal Scottish Academy.  He  has no work in public collections except for three paintings that were among those chosen to represent contemporary  Scottish art in The Permanent Collection of the House of Lords.
Recent work has concentrated on achieving stillness and harmony.